In 2010 a very well-known crappy russian pop band "Blestyaschie" had performed this music video.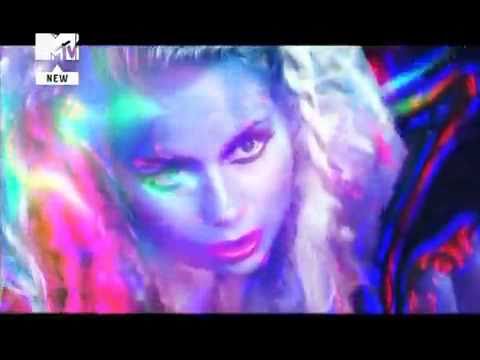 And when Valeria saw that in 2011, when she became a "pleyadian" already…

Valeria Lukyanova
OH YEEEEAH…. stealing other people's ideas is just so dishonest… plagiarizing it and there's more – doing it in such a cheap manner… i have no words… (look at their costumes)
They're playing blue-skinned Pleyadians and they stole the outfits from my friend and fashion designer Dominika.

Olga Oleynik
My boyfriend showed me this video and said look they stole the idea from you and Lera…When I saw that i was totally shocked!!!The style and many details are completely identical to my fashion collection and sketches…And the fact that they stole the image of Pleyadians is just an ACHTUNG!They even have no idea what is that,and they stole this image and performed it in such a vulgar and cheap manner…That's just crazy,they disgrace themselves by their total ignorance…

Ignaty Kopylov
This music video had been uploaded on the 16th of september 2010!!!! It's one year ago. And I think it was created about six month before the date of its release. What plagiarism are you talking about?!

Igor Ignatyev
oh god………………..someone needs to check their head, the girl from outer space… Look at Madonna's perfomances in the end of the 80s, and other american stars, this stage in celebrity outfits has past years ago… as for the chicks from "Blestyaschie", I'm sure they don't even know who you are….. that's just ridiculous….
See also:
The Pleiadian Paranoia, Pt. 2
Little Pleiadian Thief

How does this post make you feel?

You can