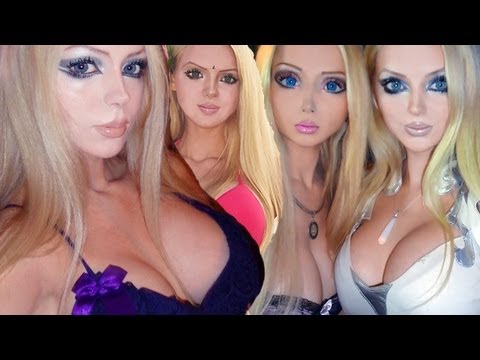 Dolls' comment:

Valeria Lukyanova
Chinese got furious?
This is the second time this channel makes stupid cartoon about me, but this time they also touched Dominika. So much silliness, spite and aggression.
i wonder why the chinese went so furious with us?
who do they think they are))))
Olga Oleynik
chinese people are so mean…they have a strange sense of humour.
I've noticed a long time ago already that this nation is very angry….even worse than russians and ukrainians…
That's odd to hear that because Dominika claimed she is an anime fan, so we can assume that she also loves asian cultures as well, like usually anime fans do.
xxx
Valeria, I don't understand why this hurt you so much) you've made yourself famous by yourself, and now you have consequences of this popularity.
Valeria Lukyanova
they show their anger and aggression, i've never seen spiteful videos like this. This is exactly anger.
Valeria's post of 2012-02-29
Dearests, i know that russian singer Vitas is very popular in countries like China, Japan, by his high-pitched voice. People go completely thrilled by him… My Spiritual sister Dominika gave me an idea to show them my oeuvre and my appearence, because everyone knows they go thrilled of such appearance as well. I am very interested to find out their opinion about my voice, because i sing very high too… Furthermore, I have a song in Chinese, i'll attach it to my post )
How does this post make you feel?

You can